You're coffee table feels lonely, any one of these weird books would be the perfect companion. Weird books are great to have laying around to procrastinate the time away. Link us to some of your favorites as well!
"From the creator of the wildly popular webcomic xkcd, hilarious and informative answers to important questions you probably never thought to ask Millions of people visit xkcd.com each week to read Randall Munroe's iconic webcomic. His stick-figure drawings about science, technology, language, and love have an enormous, dedicated following, as do his deeply researched answers to his fans' strangest questions. The queries he receives range from merely odd to downright diabolical: • What if I took a swim in a spent-nuclear-fuel pool? • Could you build a jetpack using downward-firing machine guns? • What if a Richter 15 earthquake hit New York City? • Are fire tornadoes possible? "
"Jazz cats in fedoras, feisty cats in Viking horns, gourmand cats in chef's hats, Burmese cats in bonnets, and the always popular Siamese in a sombrero—no one rocks a hat quite like a cat.
Featuring more than forty two-page spreads consisting of color photos alongside hilarious captions and informative text, Cats in Hats is a fun, joyful compendium of some exquisite combinations of felines and head wear.
They say cats have nine lives, but no one's ever told us how many hats they have…"
"Peyton Price understands the psyche of the suburban mother. Once an ambitious go-getter with a respected career, Price veered off the fast track and into the carpool lane. Wanting what's best for two kids and a husband, Price finds it hard not to keep up with the Joneses—especially when they are living right next door. Yet, unlike other micro-managing mothers, Price does not unwind with a glass of wine, but with haiku.
True to form, every haiku is a 17-syllable catharsis—capturing the frustration and elation of daily suburban motherhood. Price's topics, or rather, targets, range from boring PTA meetings and kids' sports to the elusive spa day, and everything in between."
"This curious, captivating collection of trivia will surprise and intrigue readers with amazing answers to questions like:
•Is Jurassic Park possible?
•What causes "the shakes" after drinking a lot of alcohol?
•Why do dogs walk in circles before lying down?
•What makes popcorn pop?
The follow-up to the bestselling What Did We Use Before Toilet Paper?, Can Holding in a Fart Kill You? has even more fun and fascinating trivia. Perfect for the ever-curious trivia lover, this book is the ultimate in truly extraordinary information. From silly to serious to outright bizarre, this expansive collection offers surprising answers and unexpected facts on everything from history and science to pop culture and nature. From the everyday to the fantastical—it's all here."
"This exciting title from the folks at the Bathroom Readers' Institute contains the strangest short history articles from over 30 Bathroom Readers—along with 50 all-new pages. From the 20th century to the Old West, from the Age of Enlightenment to the Dark Ages, from ancient cultures all the way back to the dawn of time, Strange History is overflowing with mysterious artifacts, macabre legends, kooky inventions, reality-challenged rulers, boneheaded blunders, and mind-blowing facts."
"Artist Frida Clements playfully combines colorfully detailed flora and fauna drawings with funny hand-lettered wordplay in this collection of beautifully illustrated puns. Honey, bee yourself! Gopher it. Don't be koi. Like puns? That's coo, says the pigeon. Hate puns? Birch, please. Bringing a giggle (and sometimes a groan) with each inspired page, this clever ebook makes a lovely and lighthearted gift for fans of witty humor and illustration. Having a bad hare day? Feeling a little antsy? What the hail, just dill with it, and for fox sake, have a little pun."
"Move over zombies and adolescent vampires.
There's a new threat in town—and it's only twelve inches tall. How to Survive a Garden Gnome Attack is the only comprehensive survival guide that will help you prevent, prepare for, and ward off an imminent home invasion by the common garden gnome. Once thought of as harmless yard decorations, evidence is mounting that these smiling lawn statues are poised and ready to wreck havoc. The danger is real. And it's here.
Class 1 gnome-slayer and gnome defense expert Chuck Sambuchino has developed a proven system—Assess, Protect, Defend, Apply—for safeguarding property, possessions, and loved ones. Strategies include step-by-step instructions for gnome-proofing the average dwelling, recognizing and interpreting the signs of a gathering hoard, and—in the event that a secured perimeter is breached—confronting and combating the attackers at close range."
Strange Planet covers a full life cycle of the planet's inhabitants, including milestones such as:
The Emergence Day
Being Gains a Sibling
The Being Family Attains a Beast
The Formal Education of a Being
Celebration of Special Days
Being Begins a Vocation
The Beings at Home
Health Status of a Being
The Hobbies of a Being
The Extended Family of the Being
The Being Reflects on Life While Watching the Planet Rotate
With dozens of never-before-seen illustrations in addition to old favorites, this book offers a sweet and hilarious look at a distant world not all that unlike our own.
Pin to Read Later!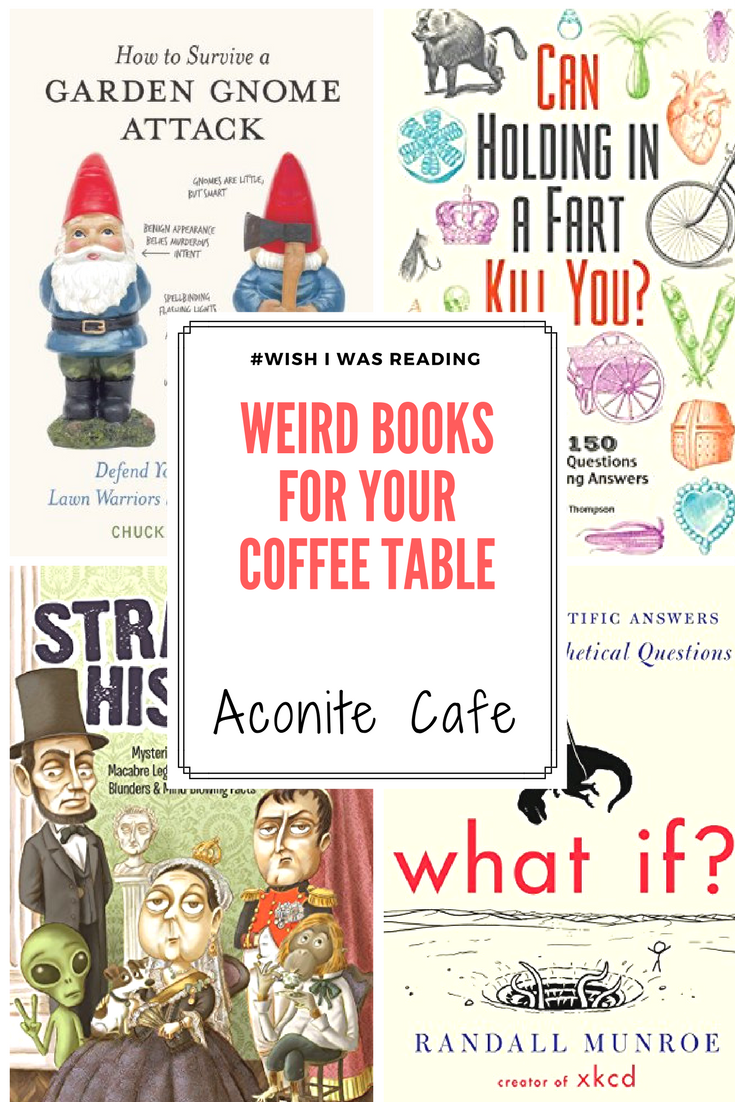 Save
Save