Do you ever go into Instagram Explore? If you haven't checked this feature out, your procrastination game is about to level up. I can spend hours in this section scrolling through all the photographic goodness people have shared. As you like, and interact with photos the feed customizes to your interests! One of my favorite things to look at is Bookshelf posts! I love seeing the knick knacks people put out on display.
If you are looking to spruce up your shelf space, here are a few categories that compliment books well!
Coffee Cups
Coffee / Tea goes hand and hand with reading right? A nice warm cup, a comfy chair, and good book spells heaven. Quoted cups make great shelf decor, plus they have the ability to hold bookmarks, change, and whatever other small goodies you need a place for.
Candles
I recently discovered there are companies that create bookish themed candles! How perfect is it that you can smell your favorite character or world. Not that I could actually burn them, they are way too pretty to disturb.
Characters
These fun figures have blown up over recent years, it seems any movie or best selling book will see figures of their characters brought to life by a few different companies. They make the perfect accessory to your bookshelf as they add a fun burst of color, and wave your fan flag!
Signs
Another great way to add character to your shelves is with signs. They can be themed to the shelf they sit on or just funny / inspirational / motivational, in general.
So what's on your book shelf?
---
Pin this post for Later!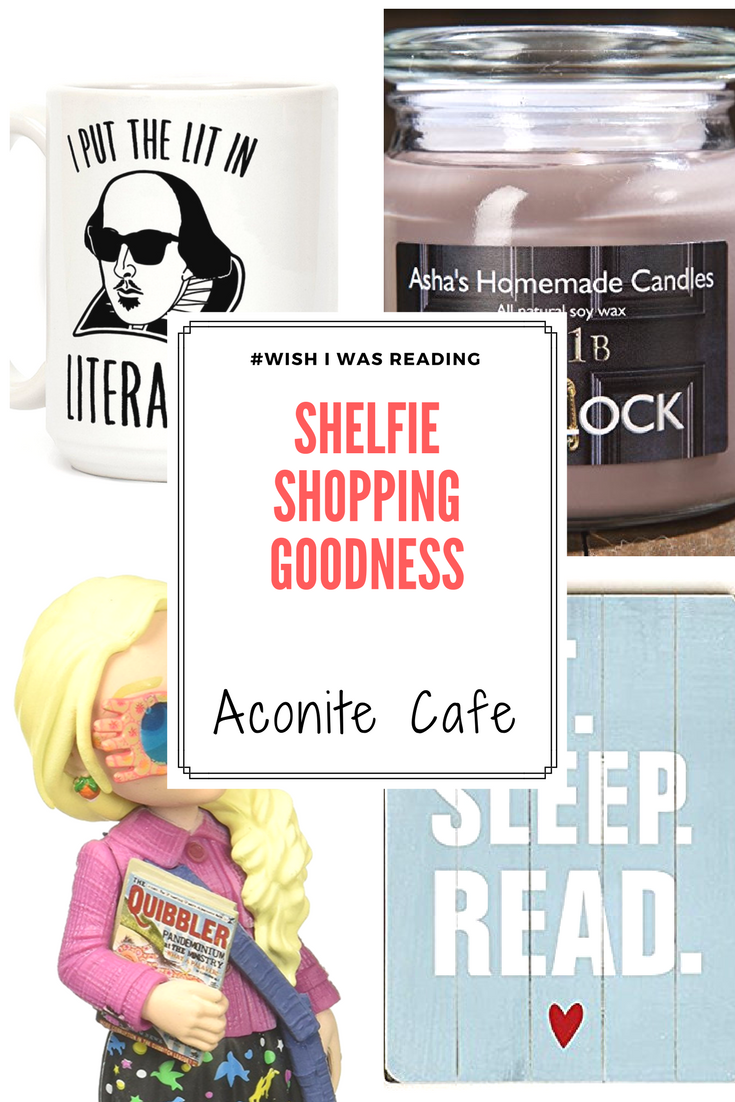 Save
Save
Save