Save Money
Misconceptions
One of the best reasons to switch to whole bean coffee, is you'll get a better cup of coffee for less money. Assuming you're like many others who get their first cup of coffee from a local coffee shop. Be it Starbucks or a small local company.
A major reason people buy their coffee at a local coffee shop is the convenience. They're busy in the morning and don't think they have the time to make coffee, so they swing through a drive-thru in the morning to get their coffee. See our post on morning rituals to see why that's a bad idea.
At the end of the day, it's neither faster nor cheaper to buy your coffee at a coffee shop. Below are two main ways you can make your coffee every day in under 3 minutes. Now we still recommend that you make a morning ritual around your coffee and dedicate the time it deserves, but if you need to save time, here's how to do it.
Methods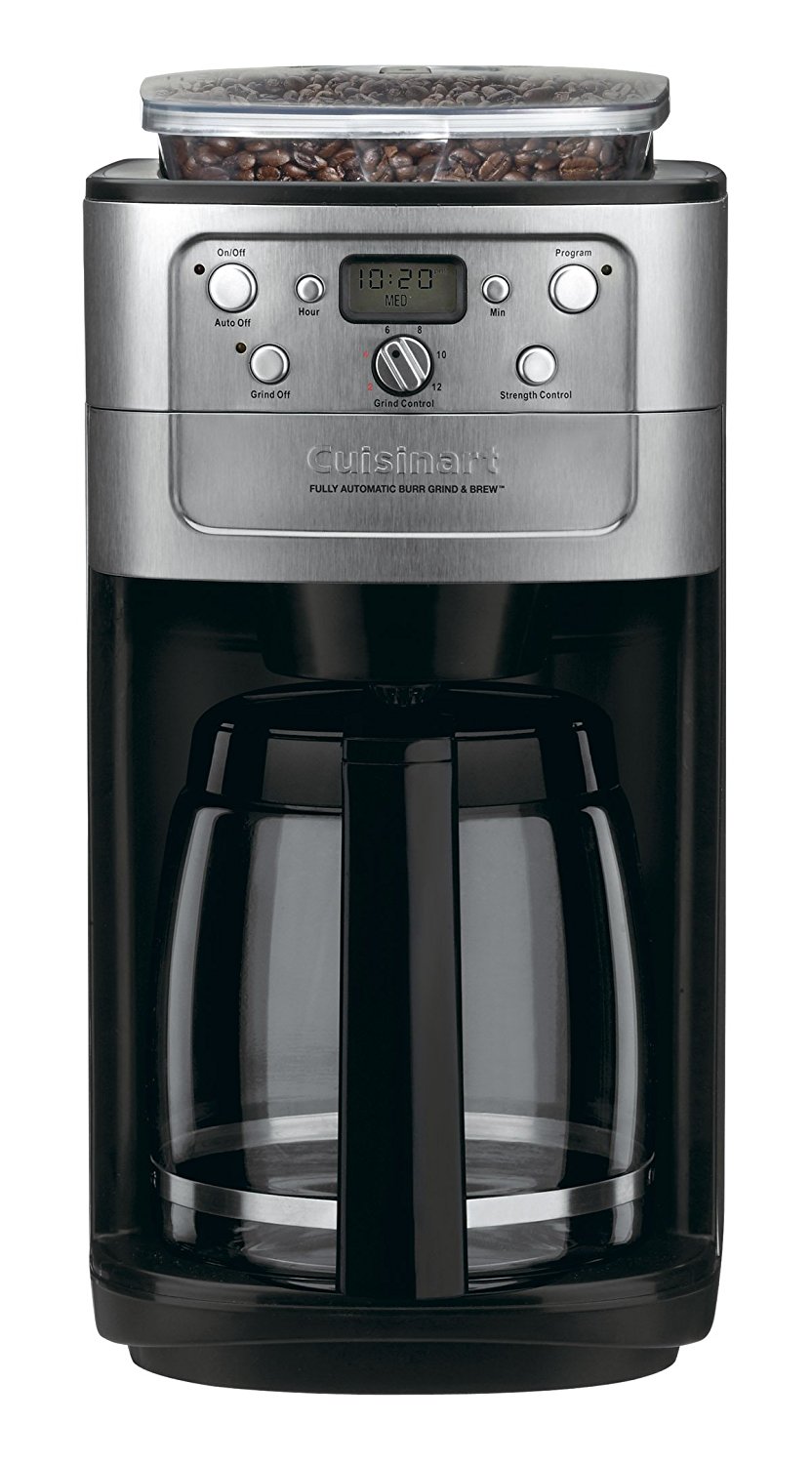 The first is a great quality drip coffee, but with a twist. This machine will grind and brew your coffee fresh every morning. It's like having your own personal barista at home.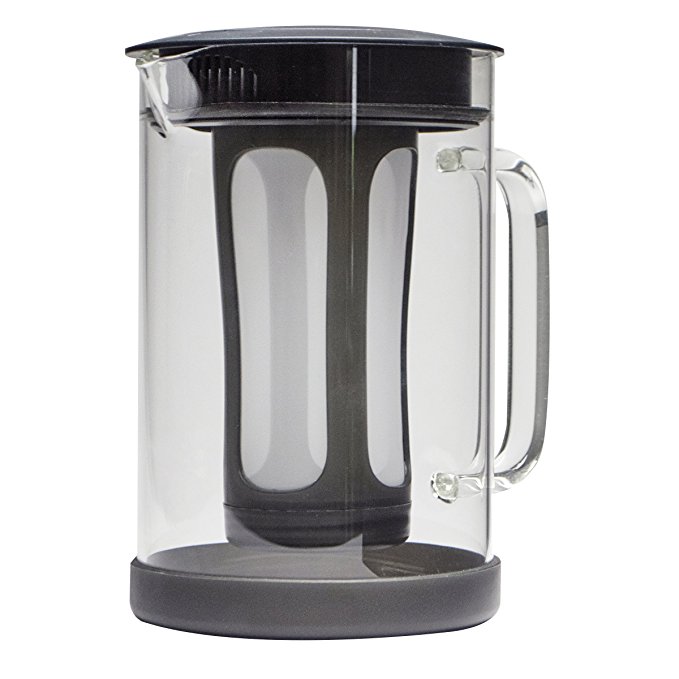 The second is Cold Brew. While this method requires time up front, the coffee will last in your fridge for days. After it's made it take only as much time as you take to pour a glass.
Aside from the brew-container, you'll need a grinder and coffee storage container. 
Either method you choose will have you set. You can also do both. I prefer to switch between cold and hot coffee depending on the season.
Cost Breakdown
Below are charts for those who like numbers. The summary is for a 160z cup of coffee you'll save between $1.24 and $2.63 per cup. However, there is an upfront cost of between $72.46 and $118.88; so it takes between 28 and 96 cups to break even and start saving your hard-earned money.
| | | |
| --- | --- | --- |
| | Drip | Cold Brew |
| Startup Costs | $118.88 | $72.46 |
| 16oz Home Brew (Coffee Beans) | $0.76 | $1.37 |
| 16oz Starbucks | $2.44 | $3.74 |
| 16oz Mojo (local coffee shop) | $2.00 | $4.00 |
| Savings per cup | $1.24 – $1.68 | $2.37 – $2.63 |
| Cups to break even | 71 – 96 | 28 – 31 |
For startup costs under drip coffee we used an all-in-one coffee machine $118.88. It's capable of automatically grinding, and brewing the coffee, saving on needed components. For cold brew we used a cold brew container  $16.99, a grinder $28.98, and a coffee container $26.49, for a grand total of $72.46.
Under both we used the same 1lb bag of coffee at $13.65. The reason drip and cold brew differ in cost for a 16oz cup of coffee is the ratio of coffee bean to water weight. For drip coffee we use a ratio of 1.6g to 28g, coffee bean to water weight. For cold brew we use a ratio of 2.8g to 28g, coffee bean to water weight.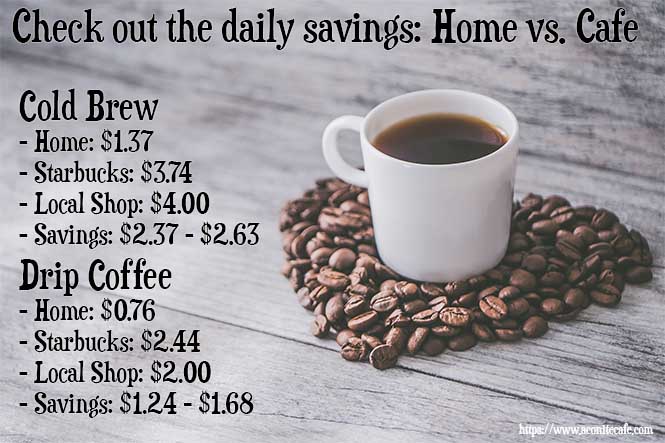 Check out the other posts in this series:
> Why Whole Bean?
> How to Switch.