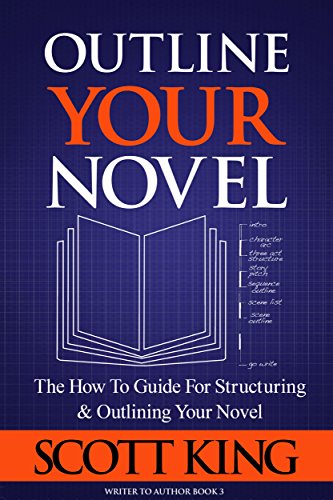 Outline Your Novel
Writer to Author Book 3
By Scott King
Outline Your Novel can help any writer take their story from concept to a finished draft!
Instead of getting lost in the middle or never finishing, let Outline Your Novel show you how structure works and how to use that structure to make and follow an outline.
In this book, you'll learn:
•Character Arcs
•Three Act Structure
•Novel Story Beats
•Sequence Outlines
•Scene Outlines
•Adapting Outlines
•World Building
•Incorporating Themes
•Weaving Subplots
Outline Your Novel offers a guided approach to outlining and as always, author Scott King, plays along, making sure to do the assignments in the book so you can learn from his successes and mistakes. Stop letting your novel kick your butt and beat it with the help of Outline Your Novel!
Rating: 5/5
Review:
I've read all of Scott King's books on writing so far, and once again he delivers an excellent guide. If you've already got a great outlining process you might not find this book that helpful, but then again you probably won't be looking for a book on outlining in the first place. Most of the ideas I've seen before, but there are some great original ideas.
the 100% best part of this entire book, is that Scott King chose to write in a conversational style. It feels more like you're reading an email sent to you alone, rather than the typical academic book on writing which invents terms to be unique. If anyone asks me about outlining this is now the first book I'll point them to.