Meet Verena DeLuca!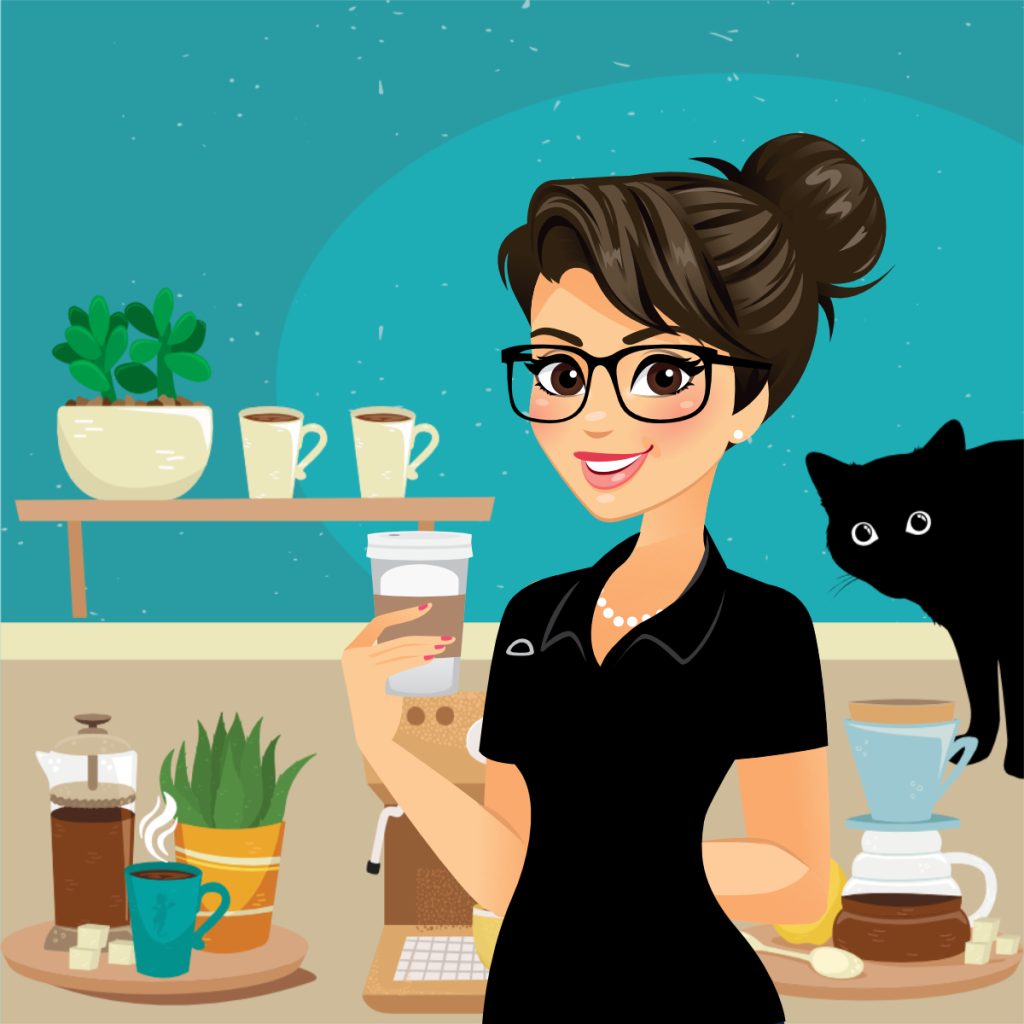 Verena DeLuca is a pen name for the life partner duo Sabetha Danes & NAK Baldron. When we're not homeschooling our artistic daughter, we spend our afternoons arguing the finer details of books. Failing that, we can be found walking the many nature trails around our home.
Marble Falls is an actual tourist destination an hour west of Austin, Texas, that we're proud to call home. While Aconite Cafe isn't an actual coffee shop, it is the name of our publishing company. We love coffee nearly as much as Hailey, though we've been known to break the cardinal rule and drink tea.
Where To Read My Works:
Poisonous Plants, Dragon Infused Coffee Beans…
We've got a concoction you'll die for!
Hailey and her great aunts cat cough dragon cough Azure work in a small coffee shop in the beautiful Texas Hill Country.
They spend their time brewing delectable drinks, and pondering how to spice life up. Little do they know, that a tragedy will bring them together to solve a mystery surrounding the death of her great aunt.
This recipe book is just a taste of Hailey's Poison of the Week secret menu. It includes 7 caffeinated recipes, plus one caffeine free!
You will also discover the answer to the question: Why do dragons even need protectors?! Read it for free!
Jump to a Series:
Firedrake Investigations
Join Blair as she settles into her new life in Kingsland, Texas in a Non-paranormal Cozy Mystery
Places Mentioned:
Places Mentioned:
Dusty Paws Mysteries
Join Natalie as she wrangles animals, mysteries and her love life in Raton, New Mexico in a Non-paranormal Cozy Mystery
Hill Country Mysteries
Meet Hailey and her dragon Azure in a Paranormal Cozy Mystery
Places Mentioned:
Books Mentioned:
Character Cross Over:
Read about Azure's Cases
Join Hailey for story time as Azure recounts mysteries during his time with Tona
Places Mentioned:
Character Cross Over: