Josh Jones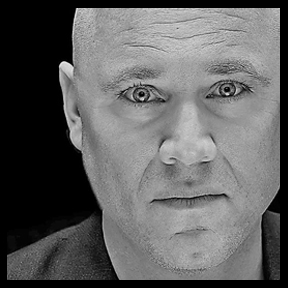 ---
Must Read by this Author:
---
Coffee or Tea?

Strong, black coffee in the AM, peppermint tea at night
Name 5 books that aren't yours but people should read.
How many books do you try and read a year?
What genre do you write in?

Literary Fiction. Psychological Thriller.
What genre would you like to write in one day?

Literary Fiction. Psychological Thriller.
Do you read your book reviews? How do you process them, good vs. bad. Do you give some more weight than others? Like Amazon vs. Goodreads reviews.

I always read them, even the negative reviews can offer insight into how people perceive my work. I don't alter how I write but my perception of my audience might change.
Does your family support your career as a writer?
What is your favorite Character you've written?
How long were you a part-time writer before you became a full-time one?

Technically I am still a part-time writer. I am a landscape artist for big building in downtown Columbus, OH. I am counting the days until I can go full-time into writing!
What does literary success look like to you?

The ability to support my lifestyle with sales of my titles.
How many unpublished and half-finished books do you have?
Advice for new Authors: What's the best way to market your books?

Research as many outlets to receive a well crafted Press Release, then follow up with all interested parties after the release.
If you couldn't be an author, what would your ideal career be?

Caretaker at a cemetery in the middle of nowhere
Do you Indie Publish or Traditional Publish? Explain if you'd like.

I created a small publishing entity called Introvert Press, LLC to launch my books.