D. L. Armillei
---
Must Read by this Author:
5 Brand new YA SFF stories and 21 bestselling favorites!! All pre-orders will get exclusive access to a Secret Reader Portal on release day.
Defined by Their Choices — Marked by Fate.
26 full-length novels for a limited time only!
Champions rise, shadows fall and magic rules in Marked by Fate: A Young Adult Fantasy and Science Fiction Collection. Battle alongside gods, travel across foreign lands, and fall for handsome heroes in this action packed young adult collection featuring witches, shifters, angels, cyborgs, and more. Venture to oceans deep with mermaids, fly upon the backs of dragons, or speak with ghosts in this group of 26 coming of age novels from some of the best writers in the industry today, including USA TODAY and NEW YORK TIMES bestselling authors.
The friendships are real and the romances are breathtaking. Travel through new galaxies, explore fantastic fairy tales, take down dystopian governments and escape urban fantasy worlds. Full of time travel mysteries and paranormal lore, Marked by Fate is a box set with a message — that all women, no matter the age, can conquer their fears and heartaches to become the fierce, strong heroines they were always meant to be.
Will you fall in love … save the world … or become the villain? Who will you be?
Have YOU been Marked by Fate? One-click to get this extraordinary collection today, before it's gone forever!
---
Describe your perfect day.

Exercising in the morning and then spending the rest of the day sitting under a tiki hut, listening to the lapping of crystal blue water onto the white beach sand as I type away on my laptop.
Coffee or Tea?

Coffee but I'm trying to switch to green tea
Describe your writing routine.

I like to write first thing in the morning and again in the evening. Afternoons are least productive time for me to write.
How many books do you try and read a year?

As many as possible!! I love becoming immersed in other worlds and/or character's lives!
What genre do you write in?

YA fantasy with some sci-fi elements. I feel myself being more and more drawn to sci-fi lately- particularly dystopian/post apocalyptic. Maybe because of the current political climate in my county.
What genre would you like to write in one day?

I'm gravitating toward adult sci-fi dystopian/ post apocalyptic
What is your favorite Character you've written?

I love the complexity of 15 year old Vanessa Cross, the main character in Shock of Fate. Van begins the story as a spoiled, entitled teen until her father's disappearance sets in motion a series of events that leads Van to face a challenging task–going to another realm and retrieving a magical relic called the Coin of Creation. To survive this task, she must evolve by confronting the inferior parts of her personality like materialism, greed, jealousy, & weakness. If she cannot overcome these flaws, then she will not survive the journey to retrieve the Coin.
How long were you a part-time writer before you became a full-time one?

I still have my day job as an Ultrasound tech!
What does literary success look like to you?

I've been told by agents that my books are highly visual and would make great movies. My goal is to get my books onto the big screen.
How many unpublished and half-finished books do you have?

I have finished Shock of Fate book 1 in the Anchoress Series. I am currently working on book 2.
What is your patronus / Howarts House / Ilvermorny House?

I'm a Slytherin in the UK and in my home country of USA my house is Thunderbird
Advice for new Authors: What's the best way to market your books?
If you couldn't be an author, what would your ideal career be?
---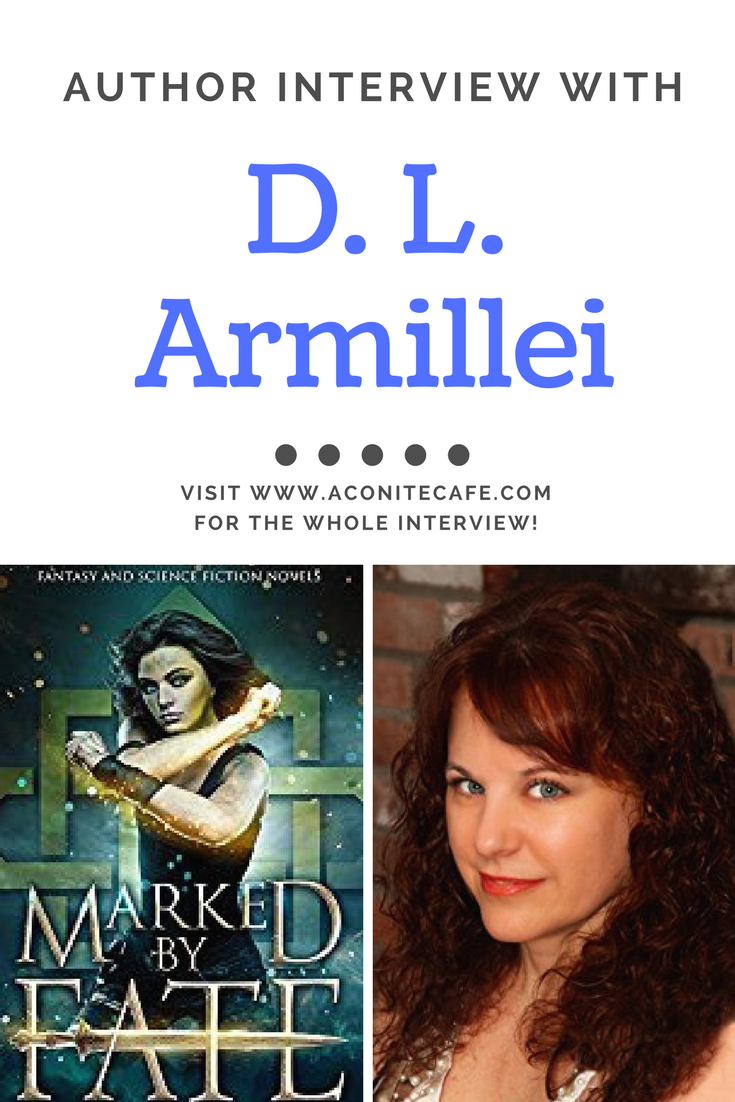 Save