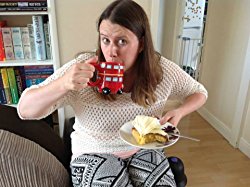 ---
Must Read from this Author: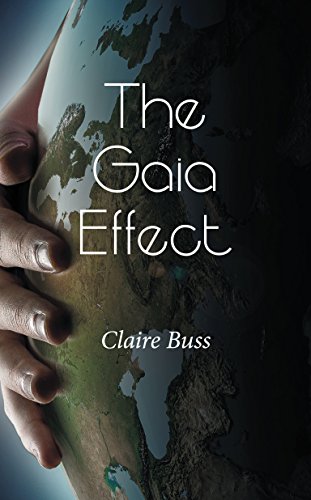 In City 42 Corporation look after you from cradle to grave. They protect you from the radiation outside the wall. They control the food, the water, the technology and most important of all, the continuation of the human race. Kira and Jed Jenkins were lucky enough to win Collection but when their friends start falling pregnant naturally, everything changes. How long has Corporation been lying to them? Is it really toxic outside the wall? As the group comes to terms with the changes in their lives they discover there is a much more powerful and ancient force at work, trying to bridge the gap between man and nature.
---
Describe your perfect day.

I can split myself in two – one half works on the writing and the editing, the other half hangs out with my husband and plays with my little boy.
Describe your writing routine.

I get up an hour earlier than everyone else – which only works occasionally! I try to either write, edit or clear social media notifications – whichever one seems more pressing at the time. I then find small snippets of time throughout the day and if I'm lucky I get an hour at bedtime and maybe a little more time late evening. It's not the best routine, I'm lucky in that I write fast and sometimes my husband packs me off to the coffee shop so I can get more work done in relative peace.
How many books do you try and read a year?

My challenge for this year is 100, I'm 22 books in so far.
What genre do you write in?

The Gaia Effect is Sci-fi Dystopia – my next book, The Rose Thief, is humorous fantasy
What genre would you like to write in one day?

I'd love to be able to write mainstream fiction, it doesn't feel very real to me when I try at the moment which is why I've stuck to Sci-Fi & Fantasy
Do you read your book reviews? How do you process them, good vs. bad. Do you give some more weight than others? Like Amazon vs. Goodreads reviews.

Yes I do. I haven't yet had a bad review so I don't know how I will react, I hope I will be able to process the criticism intelligently and learn from other people's opinions. I will do my best not to weep in a heap on the floor. I treat all reviews equally regardless of where they were posted – some of my readers have messaged me directly on social media. All feedback is gratefully received.
Does your family support your career as a writer?

My husband and son are very proud supporters!
What is your favorite Character you've written?

My favourite character is probably Pete – poor old Pete, I enjoyed writing for him.
What does literary success look like to you?

Walking into Waterstones and seeing your book on the shelf – hearing that someone you don't know read your book and loved it – having people talk about your book and sharing what they loved, hated, wished they could change.
How many unpublished and half-finished books do you have?

At least five and then probably 100 odd ideas for short stories that I really should work on.
What is your patronus / Howarts House / Ilvermorny House?

Sparrowhawk – Gryffindor – Pukwudgie
What's the best way to market your books?

Social media is a great way of connecting you to other writers & readers but I think traditional marketing is still very important. You've got to work hard at all of it really.
If you couldn't be an author, what would your ideal career be?
Do you Indie Publish or Traditional Publish? Explain if you'd like.

I was very fortunate in that my book was published as part of a competition prize by an independent publisher called New Generation Publishing.
Save
Save
Save
Save